JOBS AND OPPORTUNITIES
Veterinary Operations Manager at The Irish Horseracing Board
NATURE AND SCOPE OF POSITION
The Irish Horseracing Regulatory Board (IHRB) is the regulatory body for horseracing in Ireland responsible for the integrity and reputation of Irish racing domestically and internationally, including the licensing of participants in Irish Racing. This position is for an experienced equine veterinary surgeon to work as a full time senior regulatory veterinarian on the racecourse, licensed and unlicensed premises and in the IHRB Offices at the Curragh.
The IHRB has in recent years undergone significant change in the veterinary and equine anti- doping areas. In this context, this is a new leadership role, responsible for continuing to implement change. Working in the senior veterinary team, with responsibility for office and field-based professionals, the Senior Veterinary Officer will support the IHRB's Head of Equine Anti-Doping/Chief Veterinary Officer (CVO) to drive forwards the operational functions of the Veterinary/Equine Anti-Doping Department. There is scope within the role for development of an input into the IHRB's strategy and approaches in these areas.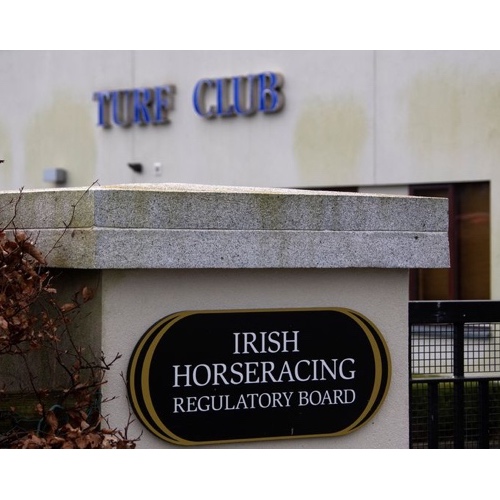 PRINCIPAL RESPONSIBILITIES
A. Leading as IHRB Veterinary/Authorised Officer for c.160 days/year
B. Working with the CVO to lead the IHRB's equine anti-doping and veterinary operations, including but not limited to,
Overall promotion of, and adherence to, best regulatory practice as a team, with a 'can do' culture consistent with the IHRB's values
Day to day management of the IHRB Veterinary Officers (VOs)
Day to day management of the IHRB team authorised under Animal Remedies and Animal Health and Welfare legislation by the Department of Agriculture, Food and the Marine, 'Authorised Officers' (AOs)
Day to day management of the IHRB Veterinary Assistants (VAs) working with the Senior Veterinary Assistant
Cross-department representation as required
C. Supporting the CVO and senior team to operationalise the veterinary/equine anti- doping parts of the IHRB Strategic Plan, including but not limited to,
Continuing to develop and support the IHRB AOs
Assisting with veterinary and equine anti-doping education for stakeholders, internal and external around all our projects
Providing specific expert assistance to, and developing, our projects, for example, Quality control of veterinary clinical data from the racecourse and point to points
Operational management of the equine casualty management programme, working with the Irish Blue Cross and others
Engagement with, communication to, and education of participants about our work in relation to equine injuries and,
Operationalisation of project findings
Contributing to the development of best practice in Racecourse Veterinary Service provision, working with the IHRB Veterinary Committee, Association of Irish Racecourse Veterinary Surgeons and the Irish Equine Veterinary Association
Development of the IHRB 'Fitness to Race' Scheme/Raceday Veterinary Certification programme both on and off the track
Provision of operational training for staff as required, for example in raceday procedures
ESSENTIAL COMPETENCIES
A degree in Veterinary Science and registered to practise in Ireland and the UK
At least 5 years' experience of working as an equine veterinary surgeon
Sound knowledge of and a genuine interest in the Irish Thoroughbred and Racing Industry with empathy and respect for its horses and its people.
Demonstrable experience of successful management of a team of direct reports.
Proven track record of meeting expectation and requirement from senior management
Highly developed written and verbal communication and interpersonal skills, with the ability to gather information from various sources to create a range of outputs, written or oral
Ability to make clinical and regulatory decisions rapidly and under scrutiny.
Demonstrated ability to work across teams in tight time constraints.
Ability to respond appropriately to emergency situations and conditions.
Demonstrated ability and experience in dispute resolution and negotiation through clear and concise communication to achieve a favourable outcome.
Able to establish and maintain effective working relationships.
Flexibility, adaptability and strong organisational skills to be able to respond to changing priorities or requests for information and reports at short notice.
The highest standards of integrity, diplomacy and discretion to deal with confidential regulatory information with a clear sense of responsibility to safeguard Irish horse racing
An effective team player who also has ability to work on their own initiative, manage priorities and remain reliable with a measured approach under pressure
Forward thinking, keen to drive and adapt to change, influencing and leading others to do the same
DESIRABLE ATTRIBUTES
Specialist post-graduate qualifications/experience in the areas of principal responsibility
Experience of working as regulatory veterinary surgeon/in a regulatory environment
Experience of working in an overseas racing or other jurisdiction
Knowledge of the IHRB Rules of Racing
Experience in sampling horses in an anti-doping organization.
Experience and expertise in biosecurity and equine infectious disease control.
Demonstrable experience in successful implementation of animal welfare strategies.
Applications should arrive no later than 5 pm GMT 13th December 2021 by e mail to hr@ihrb.ie.