JOBS AND OPPORTUNITIES
Position available for a new Deputy Head of Veterinary Operations with the Irish Horseracing Regulatory Board
The Irish Horseracing Regulatory Board (IHRB) is the regulatory body for horseracing in Ireland. The Deputy Head of Veterinary Operations is a new senior leadership opportunity and a key plan of the ongoing change and modernisation agenda within the IHRB.
The role will be responsible for office and field-based professionals working on the racecourse, in licensed and unlicensed premises and in the IHRB offices on the Curragh. It will suit a highly motivated colleague who enjoys working to the highest standards. Veterinary regulation offers the chance to apply clinical skills at a herd level to safeguard the health, welfare and integrity of Irish racing's equine participants – focusing on the individual horse but with scope to improve how things are done on a broader scale. The successful candidate will have the courage of their convictions, be adept at making decisions and have the flexibility, adaptability and organisational skills to be able to respond to changing priorities at short notice. As much as we expect flexibility in our team, we are committed to being as flexible as possible ourselves. Although this role is full time and has an element of core hours, we are open to making the schedule work for the right person.
Our new Deputy Head of Veterinary Operations will be trained as an Authorised Officer under Animal Remedies and, in due course, Animal Health and Welfare legislation. The scope that this gives us to carry out our work working alongside colleagues from the Department of Agriculture, Food and the Marine is unique to Ireland. Although the role will be focussed on operations, there will be time to be involved with specific projects, for example around equine injury, biosecurity, education to participants and our suitability to race programme. Close working with stakeholders will be essential to the success of this role.
Applicants must be at least 5 years qualified, hold a degree in Veterinary Science and be registered to practise in Ireland and the UK. Specialist relevant post-graduate qualifications/experience and/or experience of working in an overseas racing or other jurisdiction would confer an advantage as would a genuine interest in the Irish Thoroughbred and Racing Industry with empathy and respect for its horses and its people.
The salary for this position will be in the range of €80,000-95,000 commensurate with the seniority of the role and experience of the successful candidate, as benchmarked against the role profile and other industry equivalents. The IHRB supports relevant professional and personal development and encourages a diversity of applicants.
This is a unique opportunity to join the highly motivated team responsible for regulating one of global horseracing's leading jurisdictions at senior level, using your veterinary expertise in a unique way to make a difference to the horses and people at the heart of our sport. For informal enquiries, contact Chief Veterinary Officer Lynn Hillyer at lynn.hillyer@ihrb.ie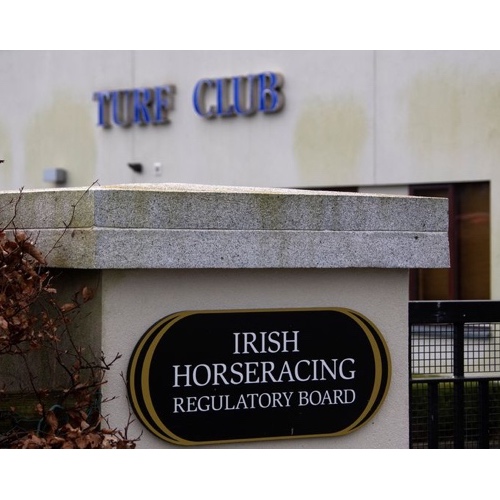 Application deadline
Applications should arrive by email to hr@ihrb.ie by close of business Friday 19th August 2022.