JOBS AND OPPORTUNITIES
Veterinary Surgeon at the National Horseracing Authority in South Africa
The National Horseracing Authority in South Africa is inviting applications for a regional regulatory veterinary surgeon in Kwa-Zulu Natal
JOB DESCRIPTION
Title:
Veterinary Surgeon – Regional Regulatory Veterinary Surgeon, Kwa-Zulu Natal
Reports To:
Chief Veterinary Surgeon (first line manager) and Chief Stipendiary Steward, Kwa-Zulu Natal (regional manager).
Job Summary:
In charge of regulatory veterinary services: health, welfare, integrity, safety, and biosecurity of racehorses in Southern Africa, with a primary responsibility of overseeing racehorses in Kwa-Zulu Natal Province. Assistance at other provinces is necessary, and traveling will be required frequently.
Base office:
Kwa-Zulu Natal regional NHA office, Greyville racecourse.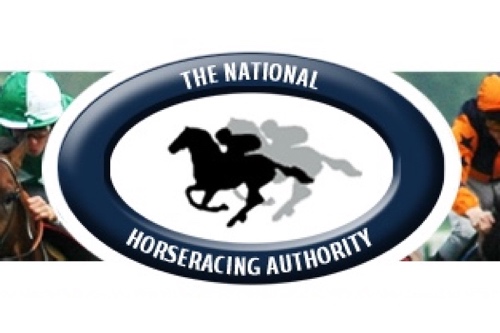 PRIMARY RESPONSIBILITIES AND DUTIES
The regional regulatory veterinary surgeon is expected to:
ensure health, welfare, integrity, safety, and biosecurity of Thoroughbred racehorses in Southern Africa by enforcement and implementation of regulatory policies in agreement with the Constitution and Rules of the NHA;
officiate at race meetings and barrier trials, perform veterinary inspections and official examinations, manage veterinary database, and review racehorses' veterinary histories prior to races;
manage the regional Medication Control Program, and perform specimen collection according to the provided guidelines;
sit on Inquiry Boards and provide expert opinion related to the health, welfare, integrity, safety, and biosecurity of Thoroughbreds.
implement quarantine procedures as and when necessary.
carrying out of track inspections to determine the safety of the track for training and racing.
Administration:
Ensure that the veterinary database is updated with the veterinary reports after each race meeting.
Ensure a supply of non-expired emergency medication and perform stock-taking as per SAVC requirements.
Manage the regional veterinary roster.
Plan the regional Medication Control Program
Liaise with the Stud Book regarding correctness of passports and vaccination discrepancies.
Monitor that the Vet Treatment Registers are completed correctly by trainers.
Liaise with owner, trainers and jockeys.
Liaise with local Racing Operators.
Liaise with local Horse Welfare Unit.
Personal and Organisational Development:
Analysis of data and compilation of peer reviewed papers and articles.
Presentation of papers at and attendance of local congresses.
Effective time management.
Maintain all professional standards of the South African Veterinary Council (SAVC).
Work within the constraints of the annual veterinary budget.
Achieve value for money, effectiveness and efficiency in people and resource deployment in the veterinary services.
Effective leave management.
Perform other tasks and duties as requested or required, including attendance of race meetings and inquiries in other provinces.
Behavioural Competencies:
Integrity
Accountability
Confidentiality is of the utmost importance
Good interpersonal skills to liaise with staff issues
Knowledge, Skills and Abilities:
BVSc degree and registration with the South African Veterinary Council.
Computer skills, effective communication skills, friendly and outgoing personality, organizational skills and ability to respond to requests effectively and efficiently.
Ability to work around horses and in emergency situations with limited supervision.
Closing date: Monday, 1st of November 2021.
Please send you resume/CV with expected salary to the Human Resources Department by email to Mrs Shammy Aitkin .